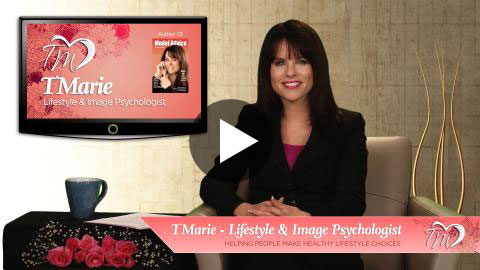 Enjoy a segment from TMarie 7  Step Program.Available with a membership.
TMarie Works with People on their Image and Presentation to Maximize Business and Personal Success!
TMarie is a Lifestyle/Image Psychologist and Life Coach with over 20 years of experience, TMarie can make a difference for you. TMarie empowers her clients to help them enrich their mind, body and spirits. Your presentation is now more important than ever in job interviews and in business. TMarie helps you get your image where you want to be in several areas. She specializes in image consulting and is an expert in the areas of; make-up, wardrobe, fitness, weight loss, social skills, etiquette, relationships and conflict resolution. TMarie is trained as a Personal Trainer through AFAA and is an Obesity and Weight Loss Expert through LivePerson.com. She is an International Commercial Model and Producer. Her expertise includes image in TV and Film both in front of and behind the camera. Image is the first step and then setting your goals is an important second step. TMarie understands and has applied her program successfully to reach her own goals. Let TMarie's 7 Step Success Program help you reach all of your goals.TMarie Club. TMarie is available for consultations, seminars, keynote and breakout talks. Download TMarie's book Model Advice now.Model Advice.
Talking Points…
TMarie's Book
"You did it!  CONGRATULATIONS!! So many people TALK, so few actually DO! S. Miller Ford Photographer NC "    
"TMarie has been able to help me with my personal image which
is a big part of my professional life. This has led me to be even more
successful as an Entrepreneur. Since TMarie has been coaching me,
I have become more approachable and confident and more
financially secure"  A.K. Ellison KY